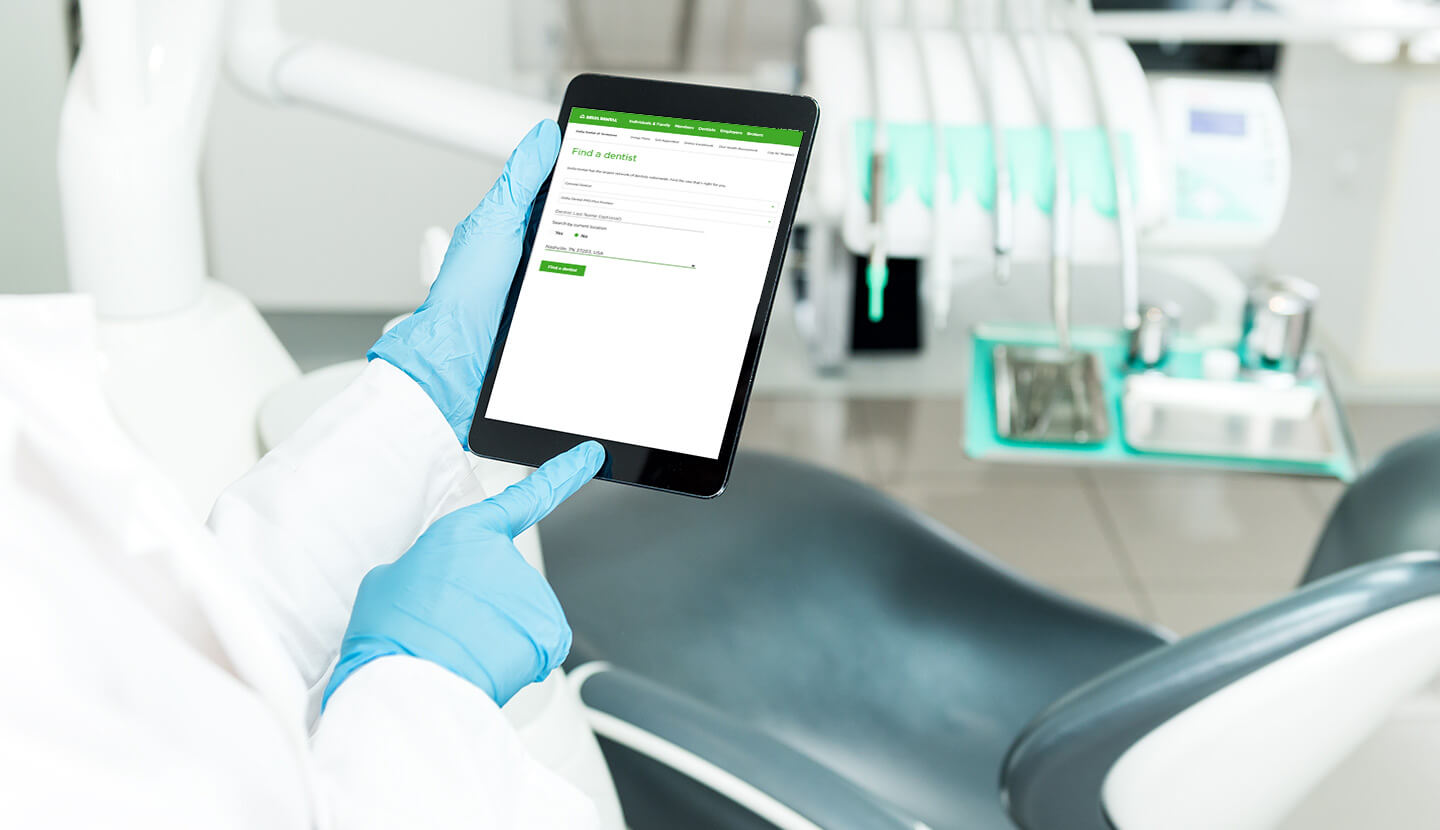 Delta Dental of Tennessee October 16, 2018
Benefits of choosing an in-network dentist:
Lower out-of-pocket expenses.
No paperwork! Your dentist will fill out all forms and file claims for you.

You will never have to complete or file the paperwork yourself.
You will never be charged an extra fee for processing the forms.

No extra charges! You're responsible only for your deductible and/or copayment.

You will never have to pay charges that exceed our negotiated rates for covered services (also known as balance billing).
You will never have to pay full price for a dental visit and then wait for reimbursement.
Finding the right dentist for your plan
Lower your out-of-pocket costs by choosing a dentist who participates in the Delta Dental PPO or Delta Dental Premier networks. Dentists in our networks agree to accept Delta Dental fees as full payment for covered services, while nonparticipating dentists do not have an agreement with Delta Dental and may charge more than our fees. If you go to a nonparticipating dentist, you will be responsible for the difference between Delta Dental's allowed fee and the amount charged by the dentist.
Always confirm your dentist is a participating provider with Delta Dental before receiving any dental services.
Find a dentist
Delta Dental has the largest network of dentists nationwide. Find the one that's right for you.
Get instant and secure access to your benefit's information when you need it. Print an ID card, check eligibility, review claims, and more.