Delta Dental Gives Back
At Delta Dental of Tennessee, our mission is to ensure healthy smiles. We are committed to improving oral health and ultimately the overall health of the communities we serve by supporting like-minded organizations and charities.
We support organizations like St. Jude, the American Red Cross, Governor's Early Literacy Foundation, and more that help improve the health and wellbeing of our communities.
It is our honor to participate in events and projects that raise funds and awareness for organizations like Operation Stand Down, Music City Bowl, Special Olympics of Tennessee, and others.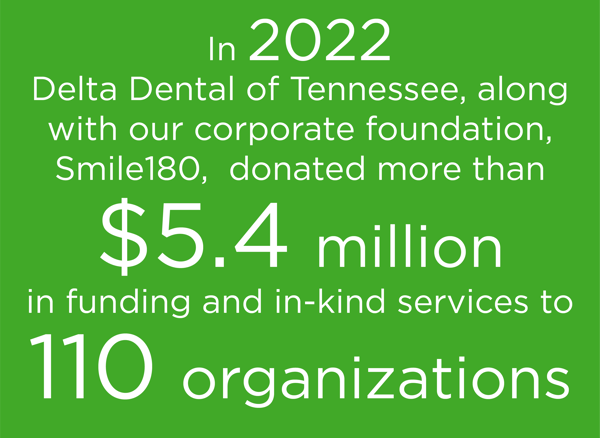 Delta Dental created the Smile180 Foundation to support Tennessee's charitable and reduced-cost dental clinics, children's hospitals, and oral health education.
Children's Dental Health Month
In celebration of Children's Dental Health Month, recognized annually in February, Delta Dental of Tennessee supports various organizations across the state to encourage children to improve their oral health habits. We provide toothbrushes and Grin for Kids to organizations like MUSE Knoxville and Children's Museum of Memphis (CMOM). We also donate toothbrushes to backpack programs across the state.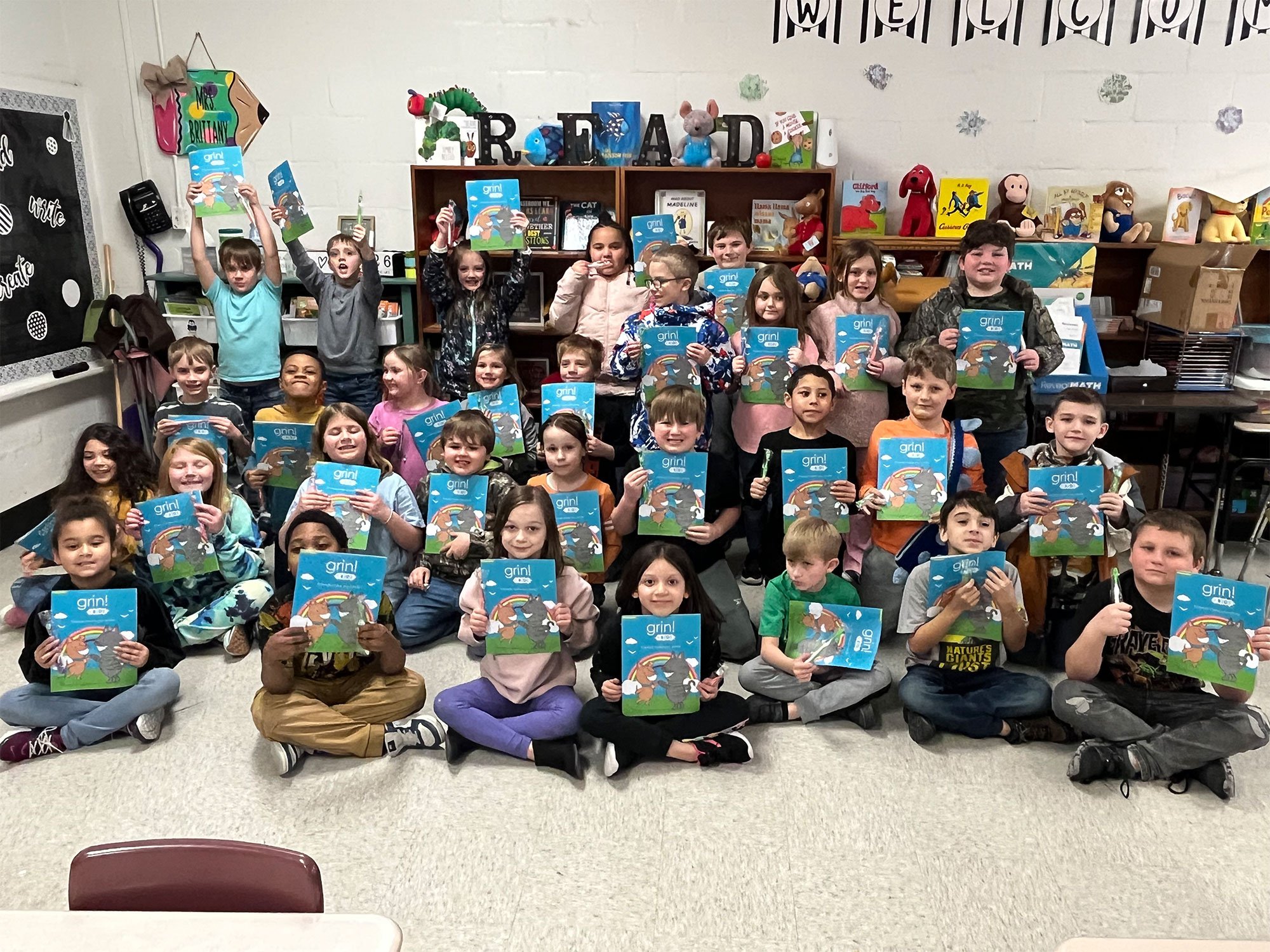 Youth Sports Safety Month
In recognition of April as Youth Sports Safety Month, Delta Dental of Tennessee launched a statewide initiative to encourage all kids to wear mouthguards while playing sports by giving away free boil and bite mouthguards to athletes ages 10 and under participating in organized sports leagues in Tennessee. Mouthguards help protect your teeth and stabilize your jaw, minimizing the risk of injuries to the face.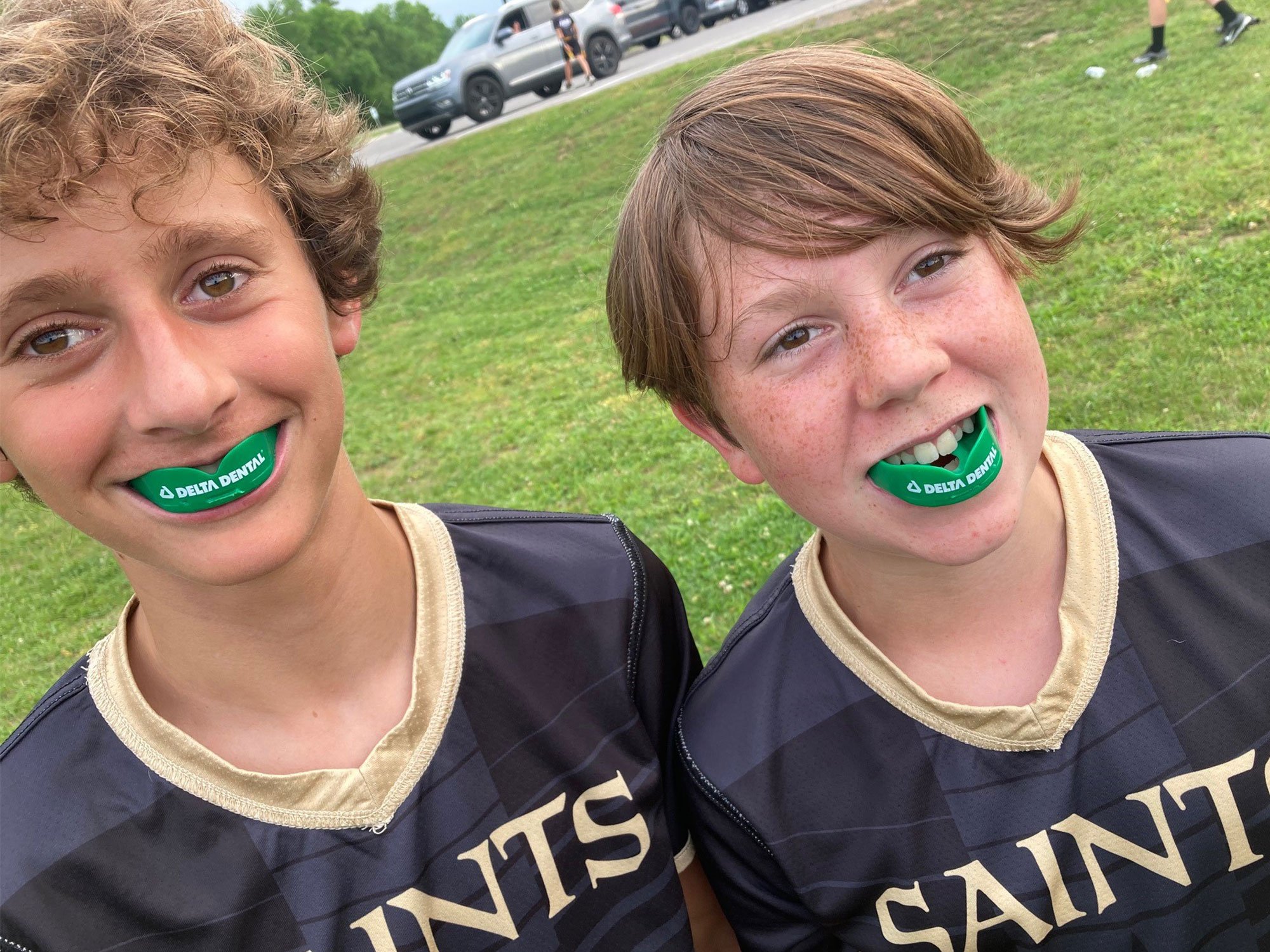 Smile Power Week
Smile Power Week was created to promote healthy smiles across Tennessee during National Smile Month. Governor Bill Lee, in conjunction with the Tennessee Charitable Care Network, proclaimed June 12-16, 2023, the 8th annual "Smile Power" Oral Health Week. Smile Power Week educates Tennesseans about the importance of oral health, and it's an opportunity to showcase the important work being done in communities across the state by free and charitable clinics.
Watch videos from past years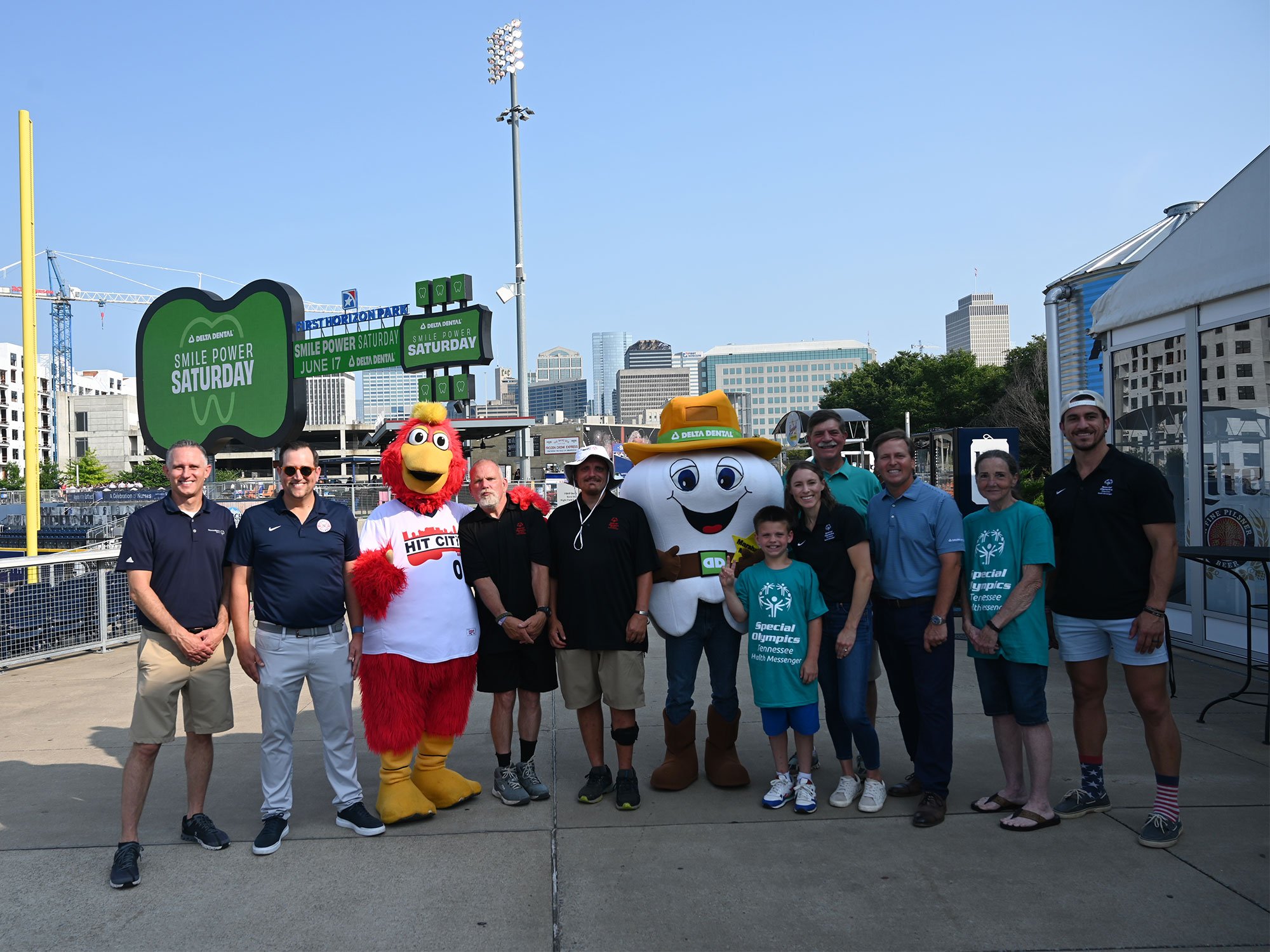 Kids Dental Clinic
In partnership with the Nashville Sounds, Neighborhood Health, Meharry College of Dentistry, and Jet Dental, Delta Dental of Tennessee presents Kids Dental Day in the summer to give kids access to free dental screenings and cleanings. Special sports celebrities help make the day special for all of the participants. It's important for kids to keep their healthy smiles with regular visits to the dentist! Children with tooth decay are more likely to develop immediate and long-term oral health issues. Kids Dental Day is a great opportunity for children to learn the importance of routine dental care, receive free screenings, and meet sports celebrities.
Watch video from our 2023 clinic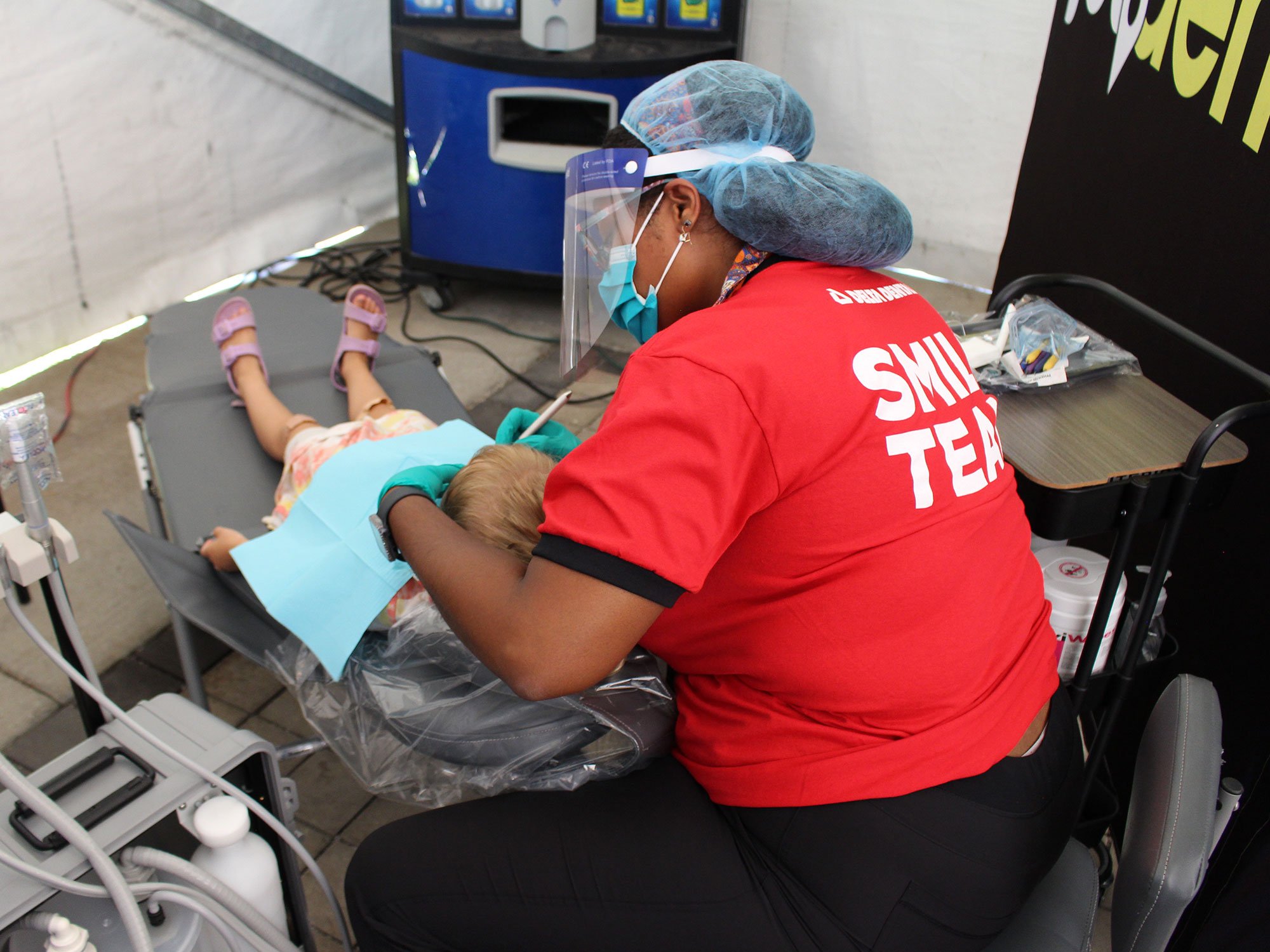 Toothbrushes for Backpacks
Through this program, toothbrushes will go home with Tennessee students through Delta Dental's longstanding support for food banks and BackPack programs that provide weekend meals for children in food-insecure households. The Second Harvest Food Bank of Middle Tennessee BackPack Program provides easy-to-prepare food for at-risk children on weekends and during school breaks when other resources are not available. More than 5,400 children received BackPacks each week.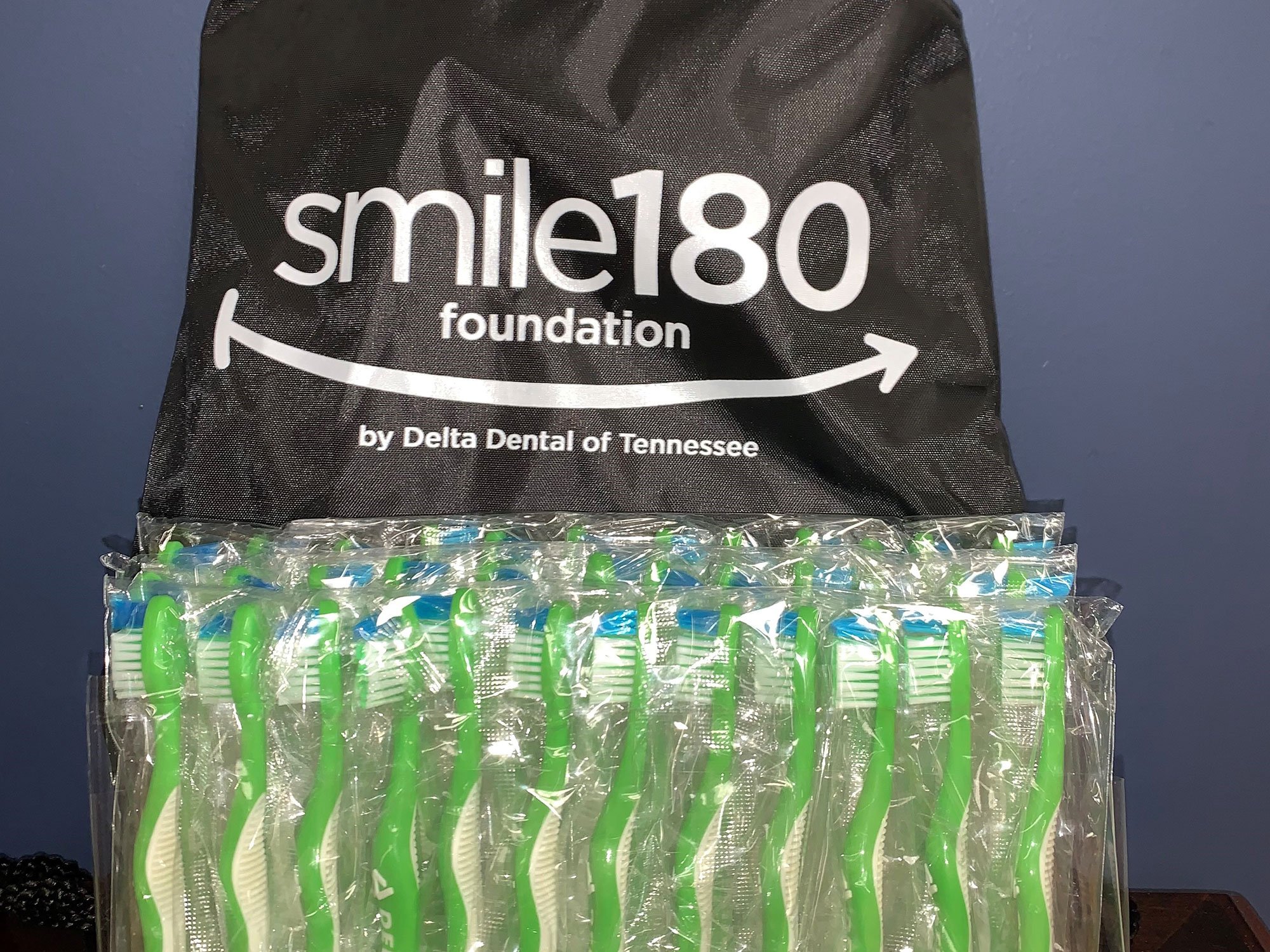 Water's Cool @ School
The Water's Cool @ School grant program aims to help students understand the importance of drinking water, and to make it easier for students to do so during the school day. Participating schools are encouraged, but not required, to submit a creative project as a part of their application. Winning schools receive toothbrushes for all students and a contactless Elkay bottle-filling station.
Watch video from our 2022 program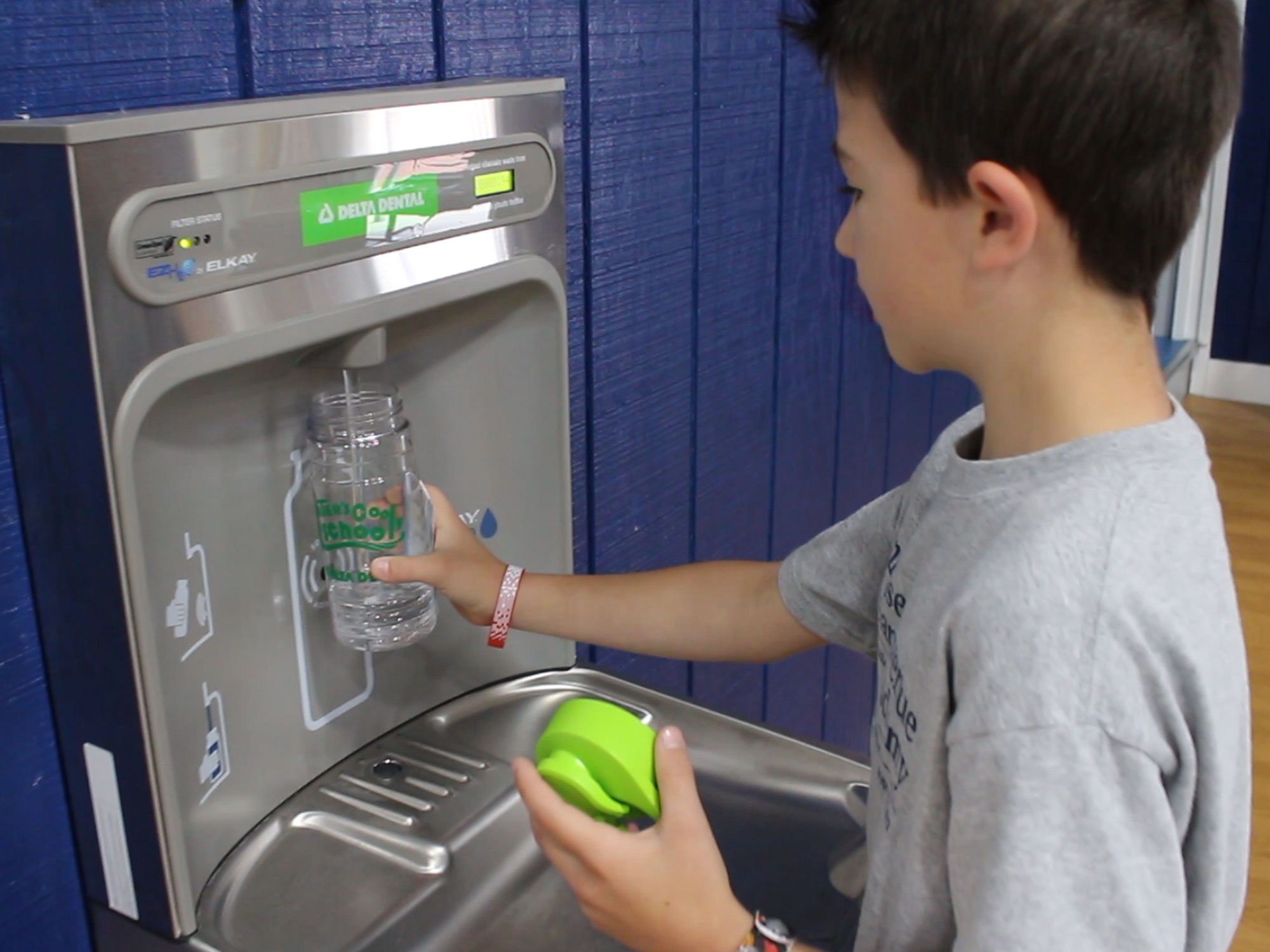 Holiday Campaign
The annual holiday card campaign continues Delta Dental's longstanding support for Tennessee children's hospitals. Every year, an amount is pledged to the seven children's hospitals across the state, with the funding directed in part based on public input. With this process, Tennesseans are invited to select the children's hospital close to their home or their heart to receive additional dollars from Delta Dental.
Watch videos from past campaigns