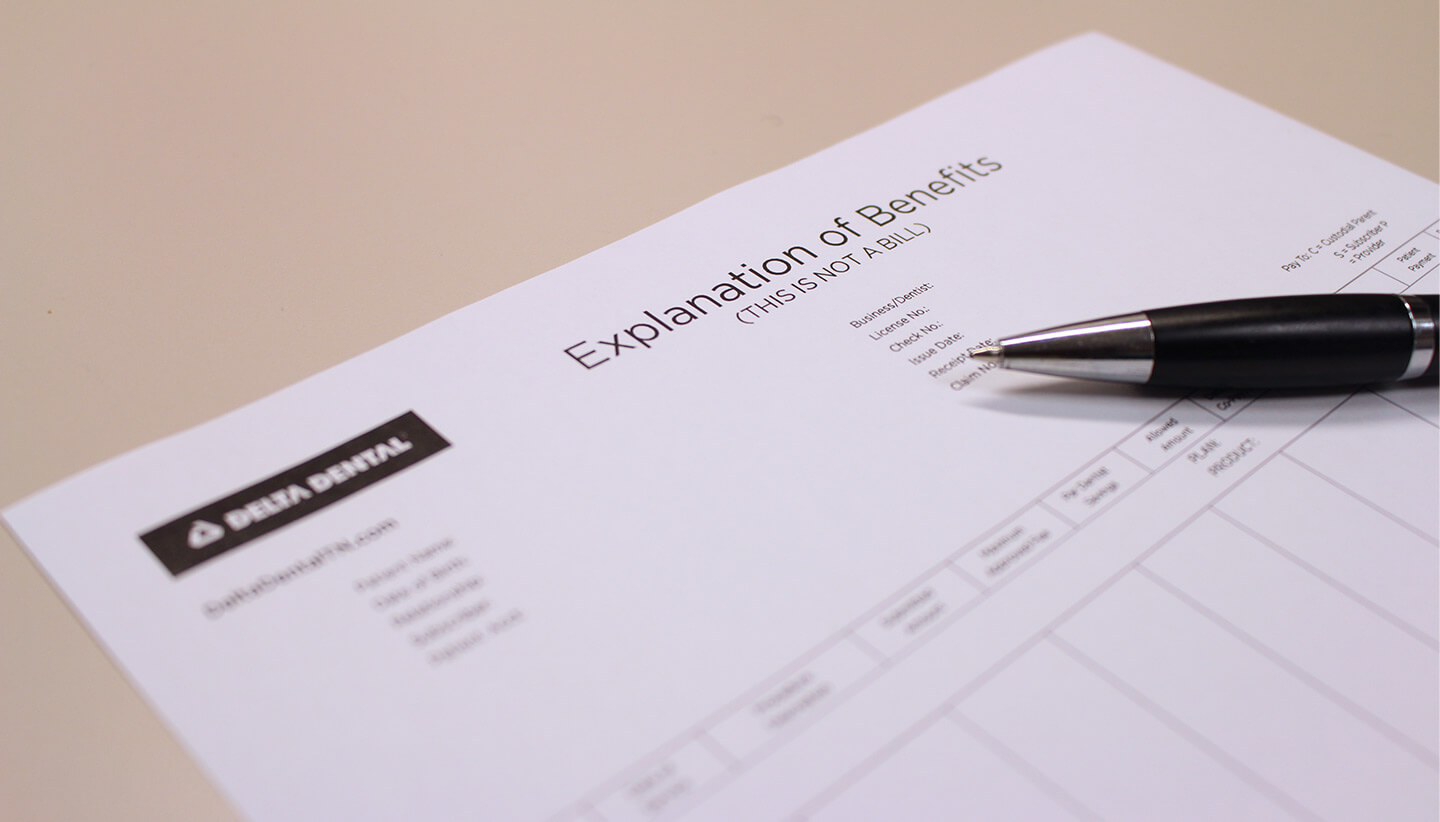 Delta Dental of Tennessee October 16, 2018
An Explanation of Benefits (EOB) is a document that Delta Dental may send you after you receive dental treatment. This document will explain what procedures were covered under your benefits plan, as well as any procedures that might not have been covered, and why they were not covered.
An EOB will provide you with the information you need, including:
Dental services performed (procedure description)
Dentist fees
Delta Dental's payment
Your required payment
Coordination of benefits information, if applicable
Annual maximums used in the current benefit year
EOBs are mailed directly to you, except when you do not owe a balance. If you do not owe a balance on the cost of your dental procedure, you can access a copy of your EOB online using the Member Portal.
GO GREEN! By signing up for electronic delivery of EOBs through the Member Portal, you can stop delivery of paper EOBs.
If you have questions about an EOB, give us a call at (800) 223-3104.