5 ways to spruce up your bathroom
Once winter wanes and spring starts to sprout, we often have the urge for change — to refresh, renew and rejuvenate. So why not usher the freshness of spring inside and create a warm, welcoming oasis right in your bathroom? A cozy haven can help you unwind and relieve stress, keeping you happy and healthy.
1. Sprinkle in calming colors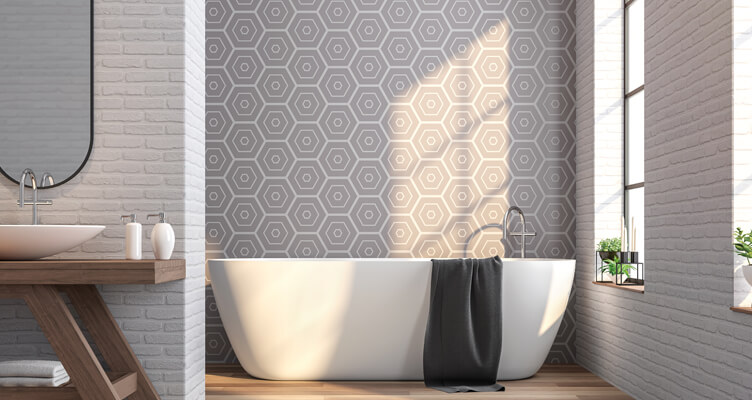 Paint an accent wall or embrace patterns with a funky wallpaper to add some color into your space.

Choose matching bath and hand towels for a fresh, cohesive look. Find ones with geometric patterns or texture to provide interest.

Hang a colorful shower curtain to create a focal point. It's the quickest way to make it look like the entire bathroom was redone.
Shades of gray, blue and green can evoke feelings of calm and harmony.
2. Create a stylish setup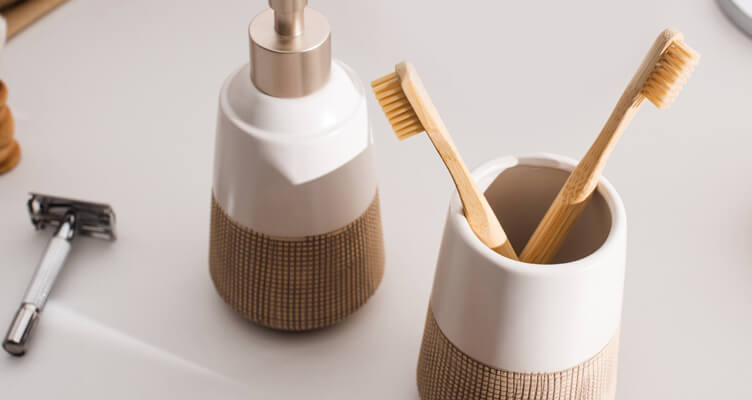 Upgrade your toothbrush holder to one that complements your new bathroom décor.

Pour your mouthwash in a glass decanter that looks beautiful on the vanity. This will add a touch of sparkle to your bathroom counter.

Use small jars to hold cotton balls and floss picks. It's an easy way to keep them within reach.
Keeping items on display will serve as a daily reminder to use them.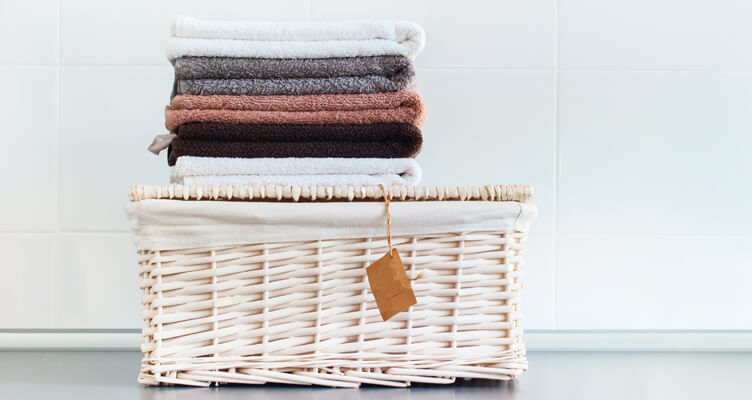 Add a decorative bin or two to keep essentials organized in a stylish way. Textured baskets can neatly house everything from toilet paper rolls to spare floss and toothpaste.

Put a trinket tray on the vanity to collect all your loose ends at the end of the day.

Clear out drawers and cabinets so you know what you have. Keep only your often-used products and toss or donate everything else to keep clutter under control.
Use your old toothbrushes to clean your bathroom until it sparkles.
4. Make it a self-care sanctuary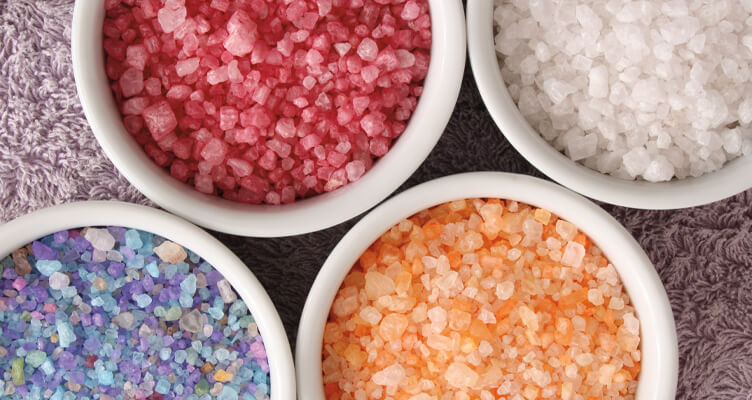 Fill vessels with bath salts, bubble bath and bath bombs. The different colors and textures are not only gorgeous to look at, but they're heavenly to use in the tub or shower.

Plug in an essential oil diffuser or light some aromatherapy candles to create your own spa at home.

Hang a cozy robe that stands ready to wrap you in warmth. Indulge in an extra plush one for a layer of comfort.
Lavender oil is great for relaxation and stress relief.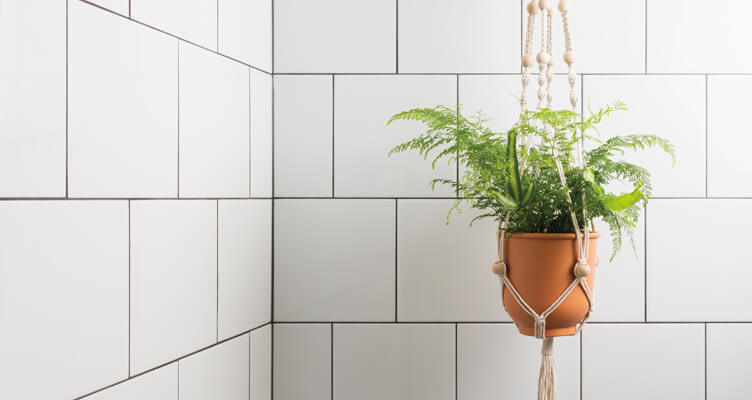 Add plants for color, texture and their natural health benefits. Choose varieties that suit your bathroom environment — there are plenty of low-light, high-humidity options.

Let the sun shine in. If there's a window in your bathroom, make use of the natural light so you can avoid the harsh glare of lightbulbs.

Use natural fibers like organic cotton or bamboo for towels. Quick-drying bamboo is a highly sustainable and renewable resource, and organic cotton is made without pesticides or harsh chemicals.
Aloe vera, rosemary and snake plants are known to help relieve anxiety and stress.
Check out even more Grin! articles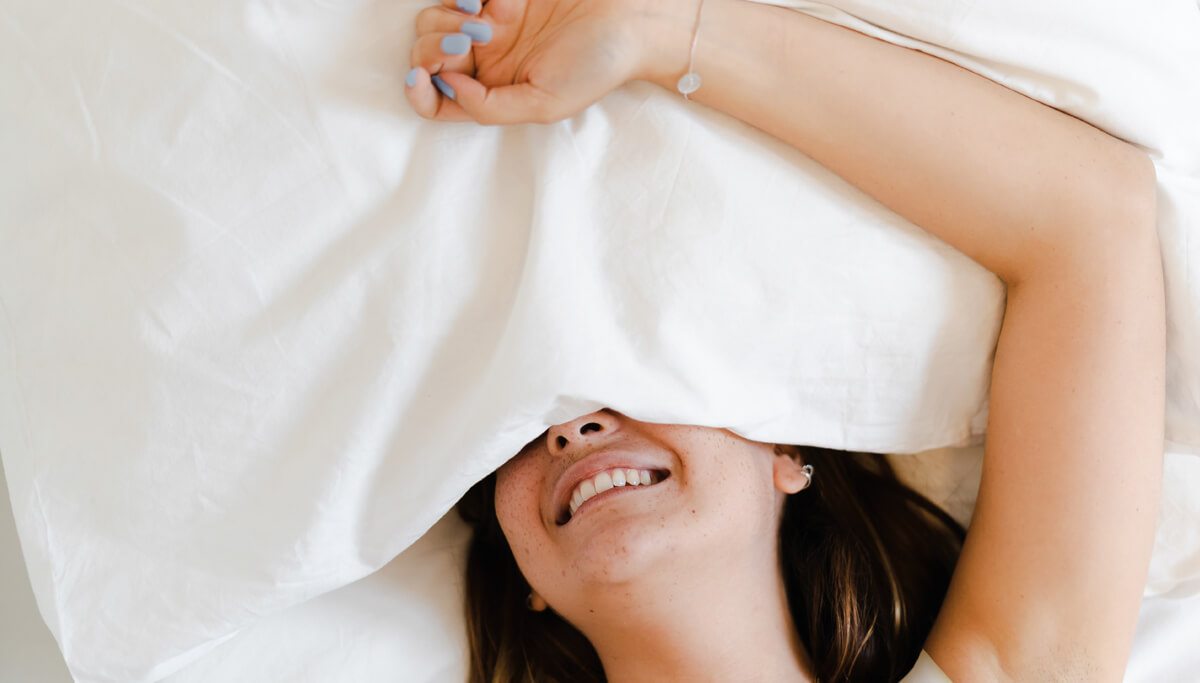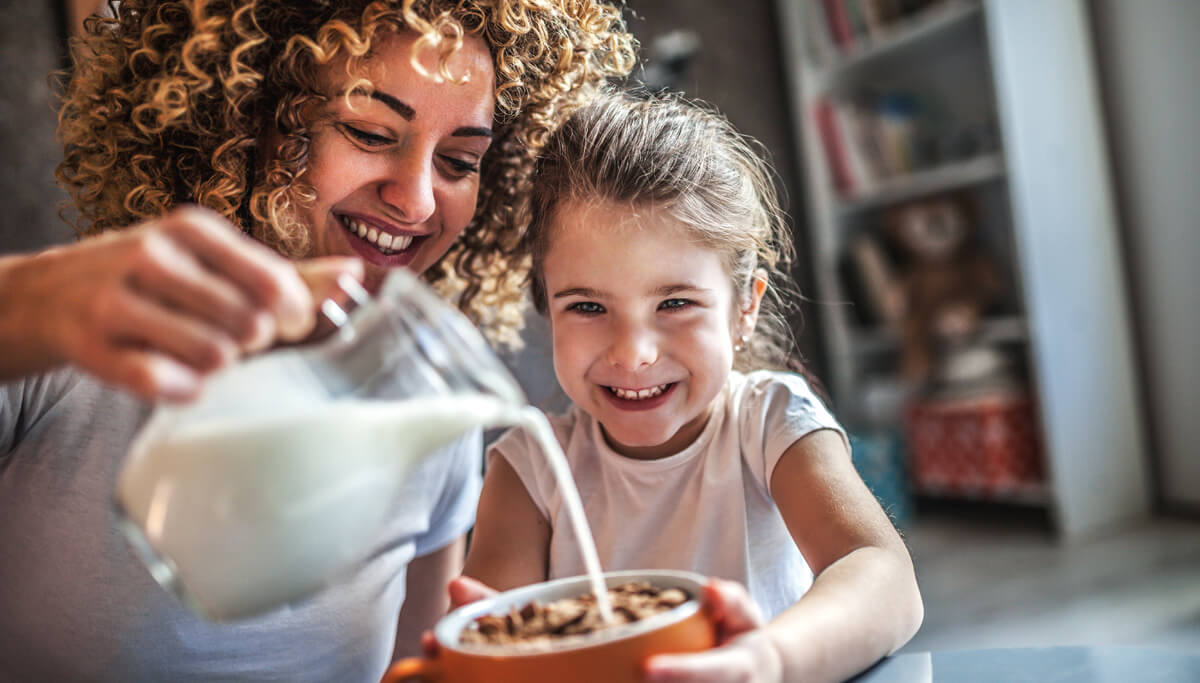 5 ways to manage ADHD and oral health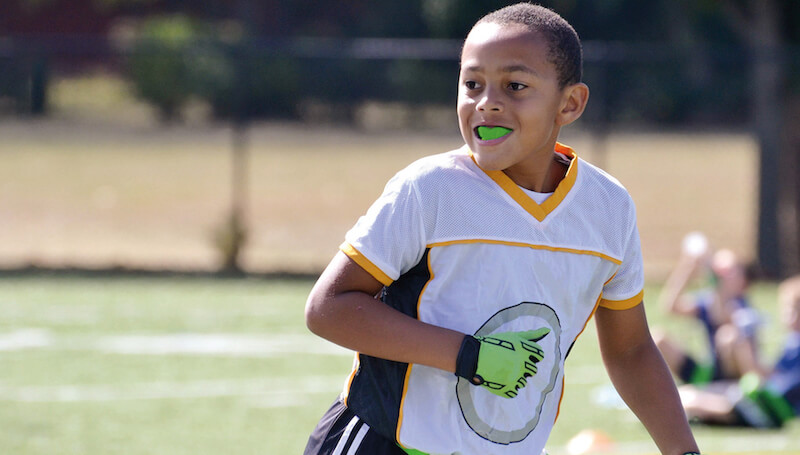 6 tips for a safer spring